Regular price
$15.90 SGD
Sale price
$5.90 SGD
Unit price
per
Sale
Sold out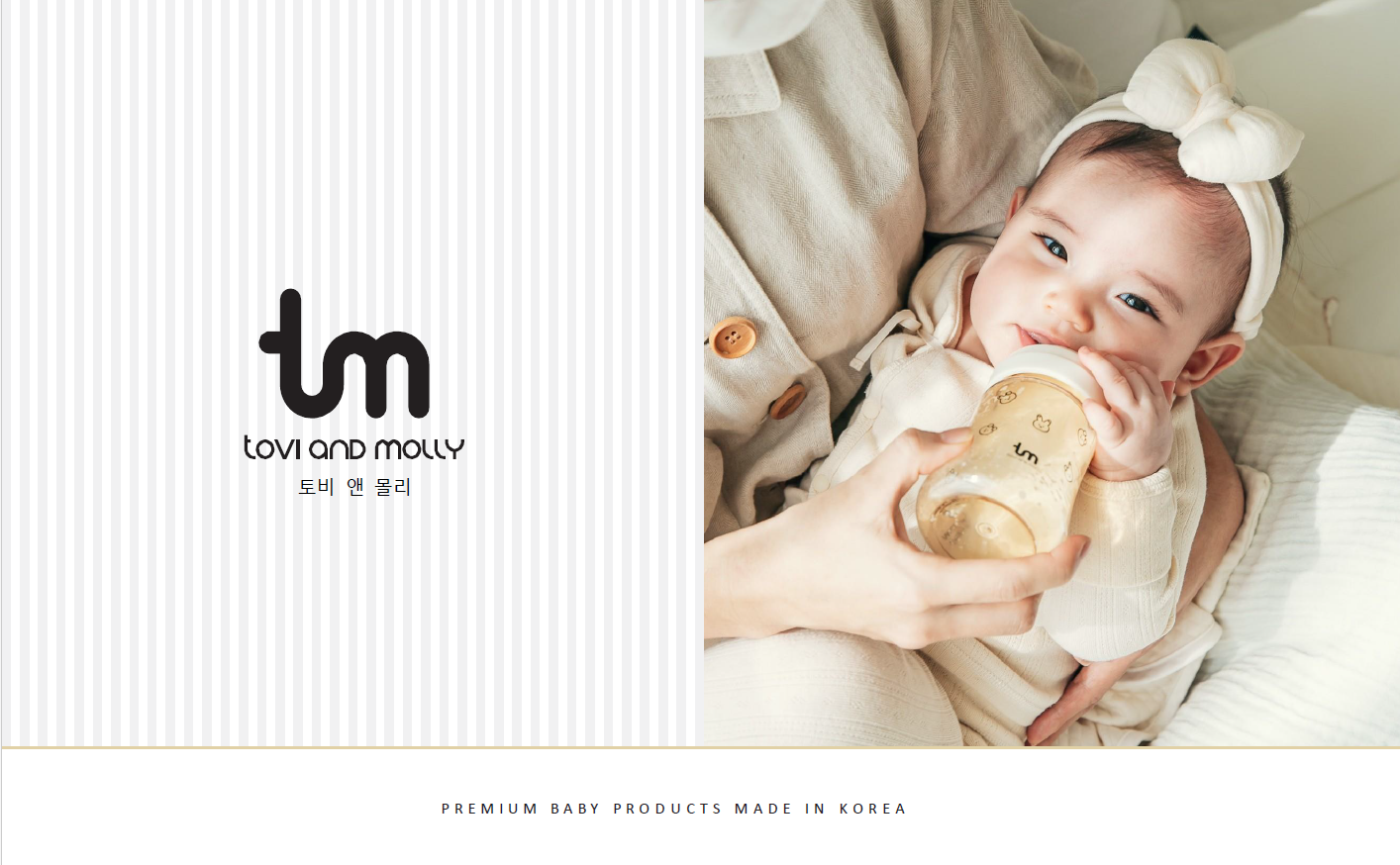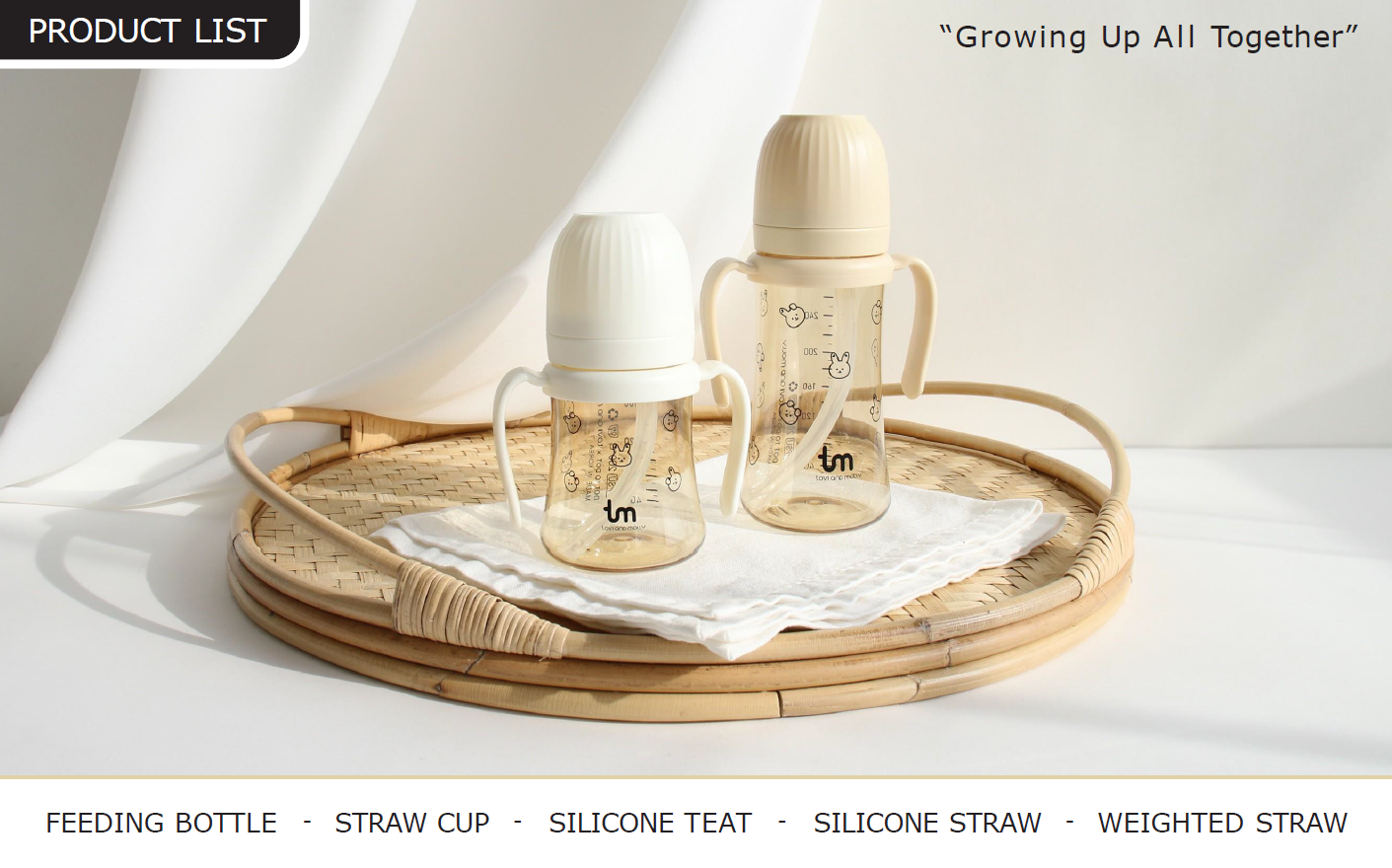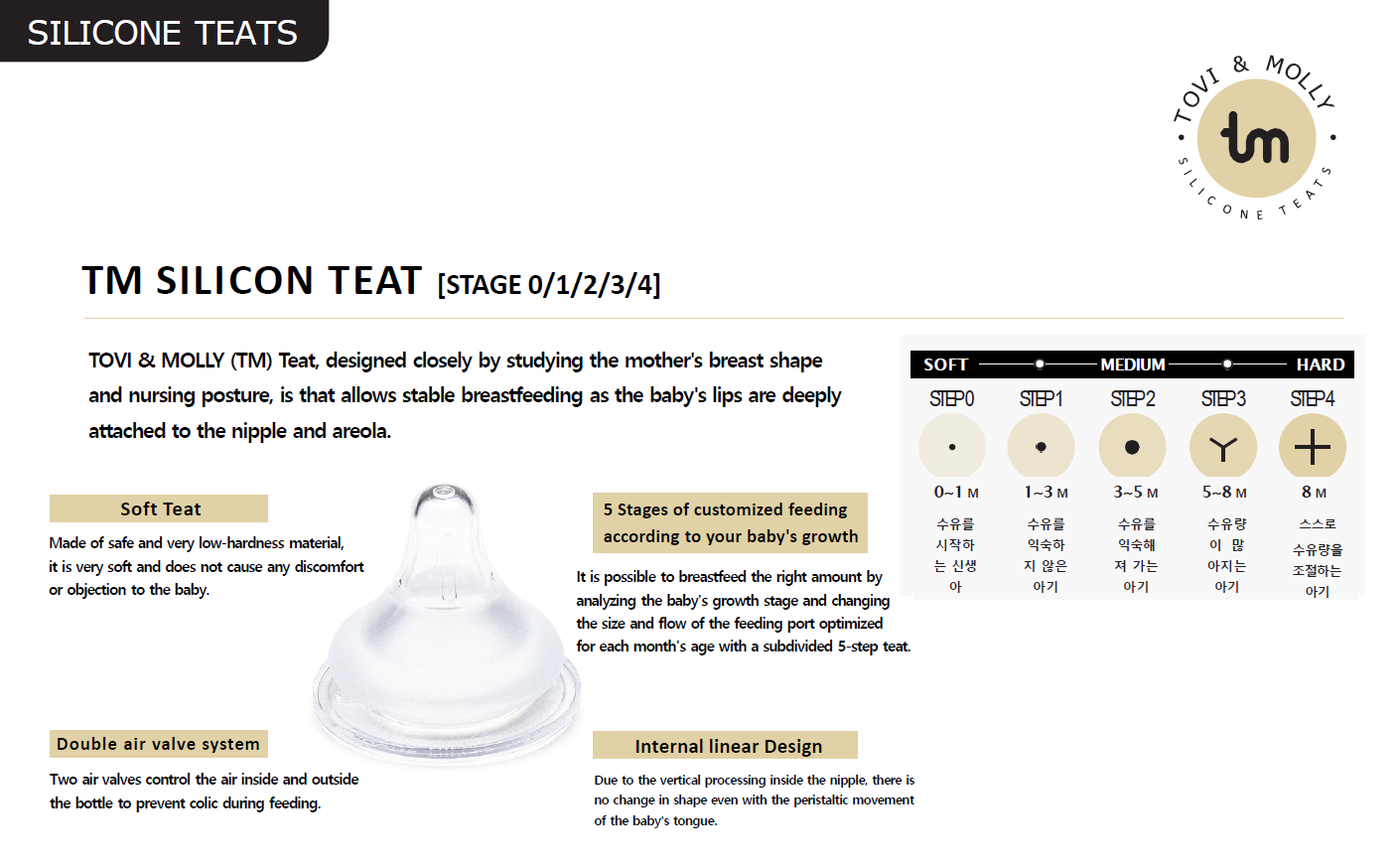 TM SILICONE TEAT STAGE [0/1/2/3/4]
TOVI & MOLLY (TM) Teats are designed close to a mother's breast shape and mimicking a baby's breastfeeding latch such that baby's lips cover both the nipple and areola. TM Silicone Teats support breastfeeding by allowing baby to switch between breastfeeding and bottle feeding seamlessly.
Choice of selection from stages 0-4:
Step 0 (0-1 month)
Step 1 (1-3 month)
Step 2 (3-5 month)
Step 3 (5-8 month)
Step 4 (>8 month)
*Note that Step 0 comes in single piece packaging
*Step 1-4 -> 2 pieces per package
For every purchase of Twin pack bottle, 2 pieces of silicone teats will be given.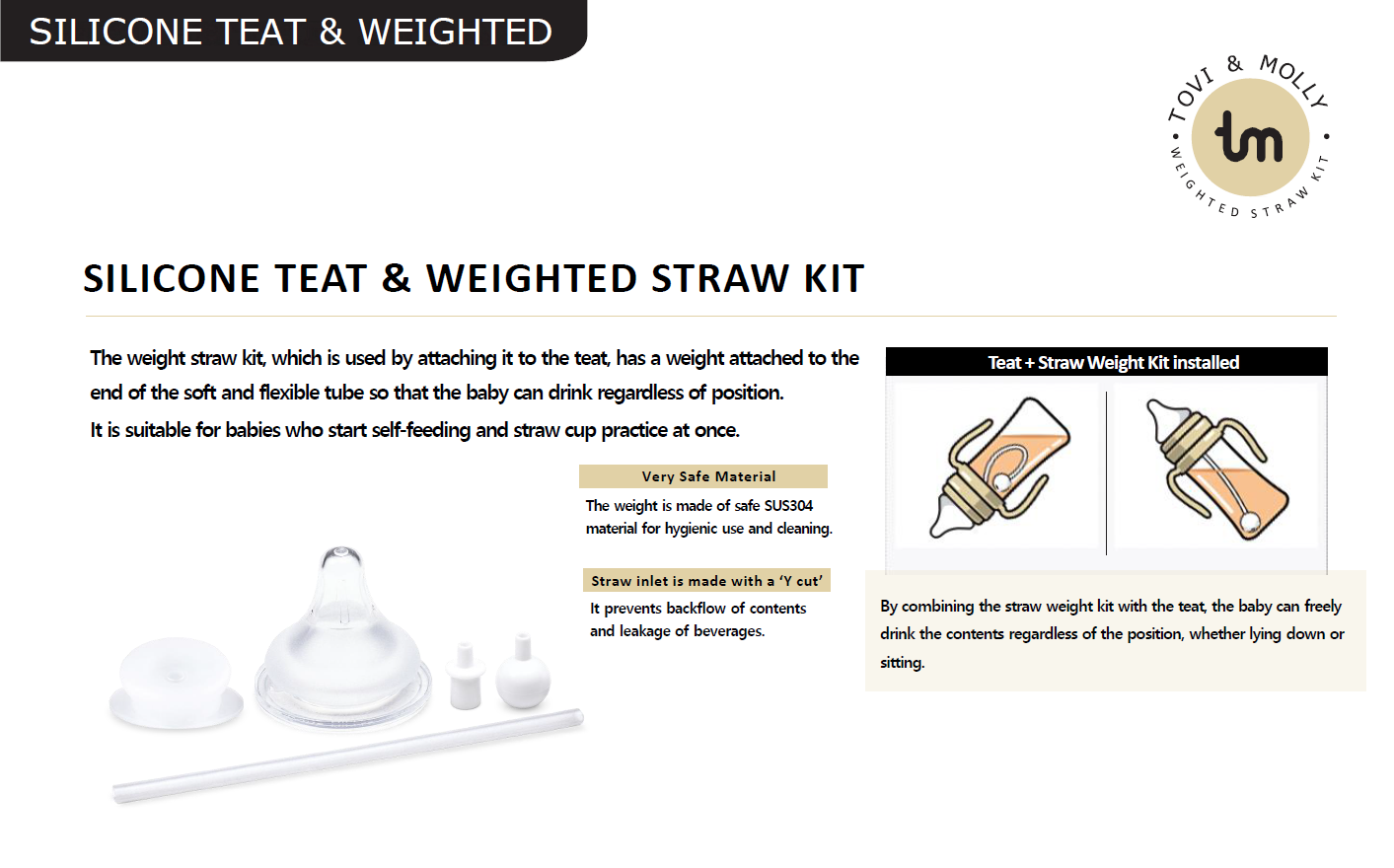 The Silicone Teat & Weighted straw is a step up from baby teats to help baby transition from Silicone teats to include weighted straw.
*Baby should be able to hold his/her own bottles to safely use this mode.
*Recommended age is 4 months onwards.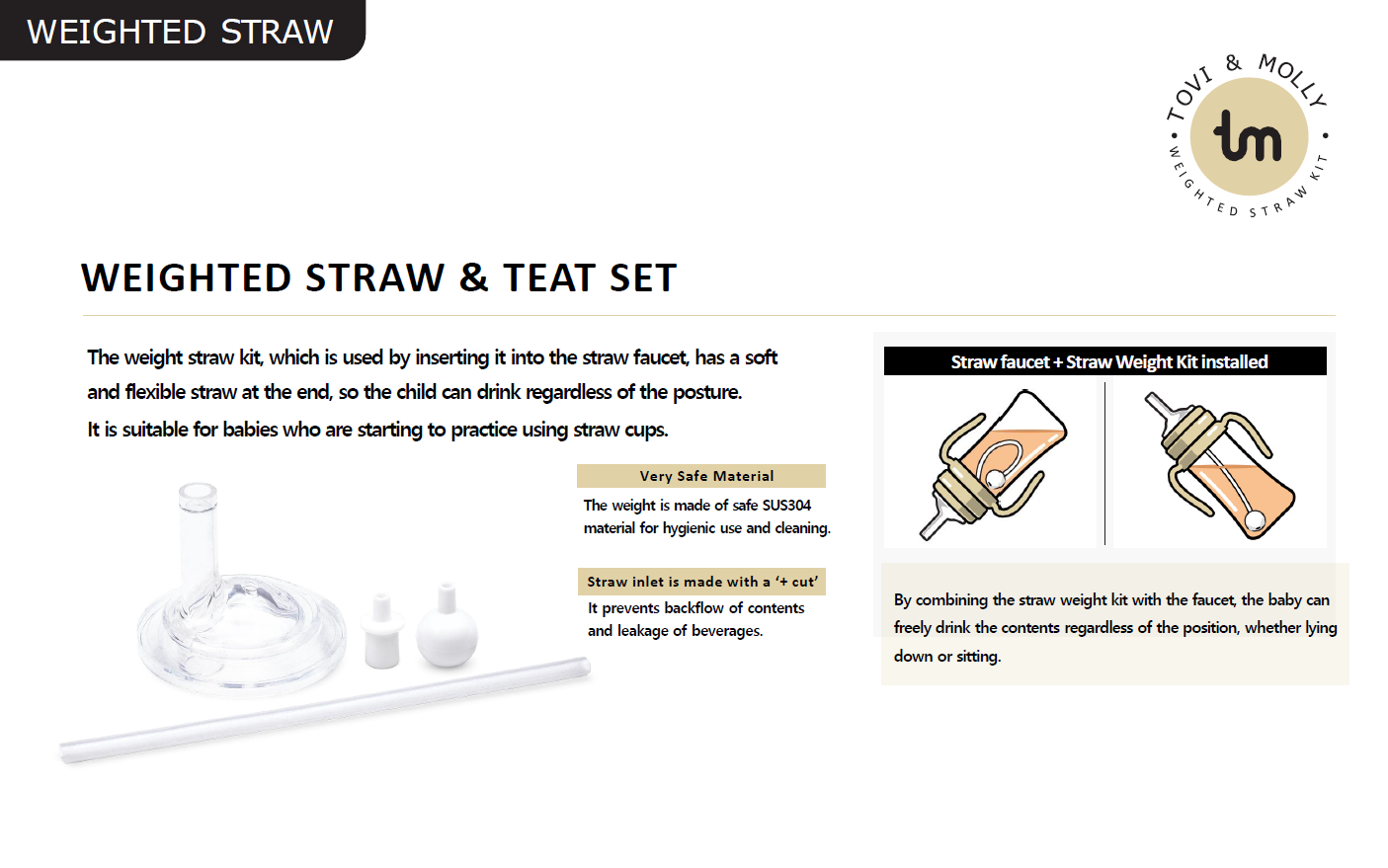 The Weighted straw mode act as a sprout cup. Baby can now switch to drinking from a straw instead of the bottle teat that represent a mother's breast. The weight straw allow baby to continue to drink while lying down, usually a part of their sleep routine.
*Baby can start to use this mode once he/she can sit up on his/her own.
*Recommended age is 6 months onwards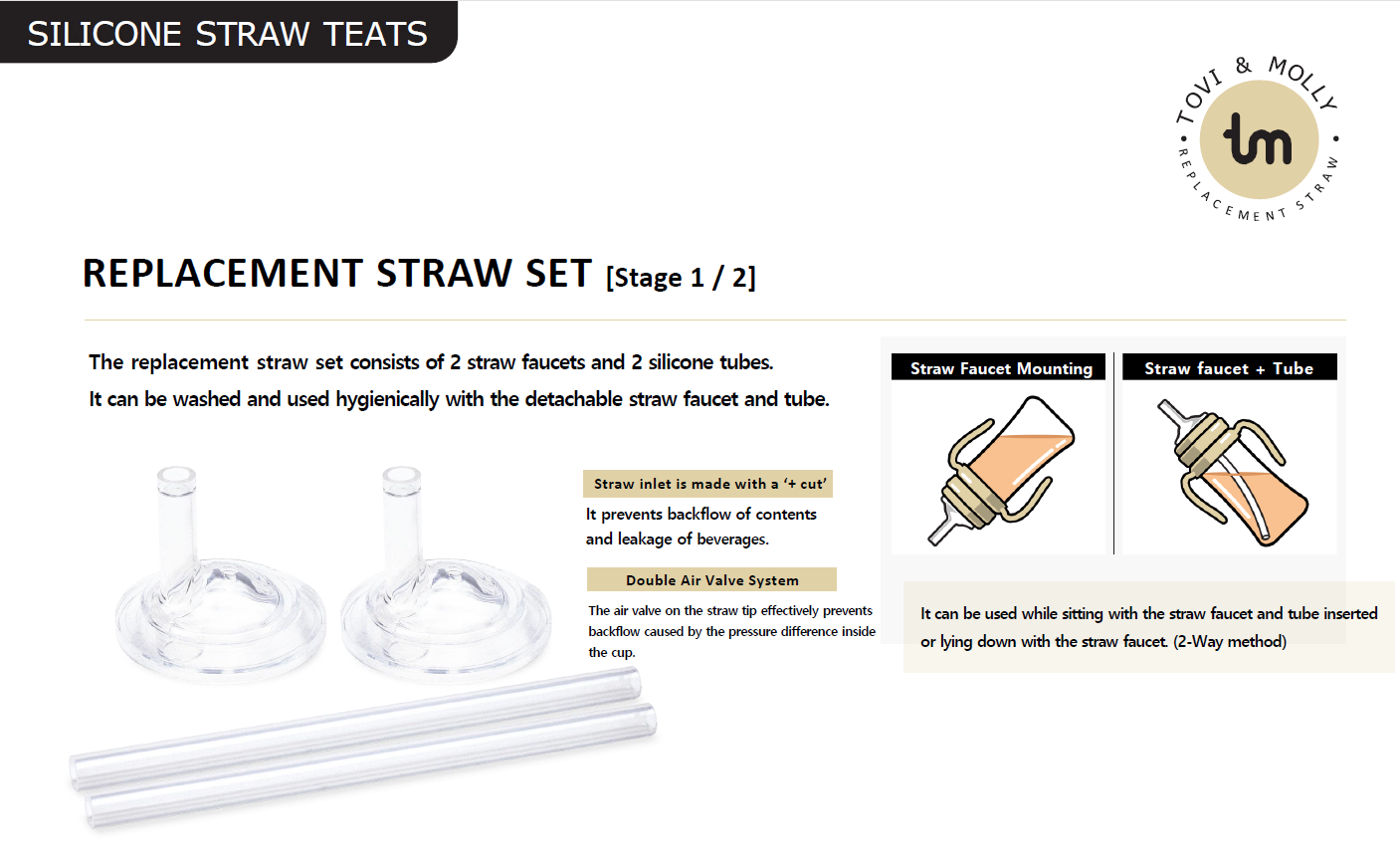 Now your little one is drinking like a champ, can fully drink from the straw bottle! Yay!
The straw replacement set allows TM bottle to fully function as a straw bottle.
If your baby is still enjoys drinking lying down, you may remove the tubing at the bottle for drinking when baby is lying down.
Include the tubing when baby is drinking when sitting or standing.
*Recommended age is 9 months onwards.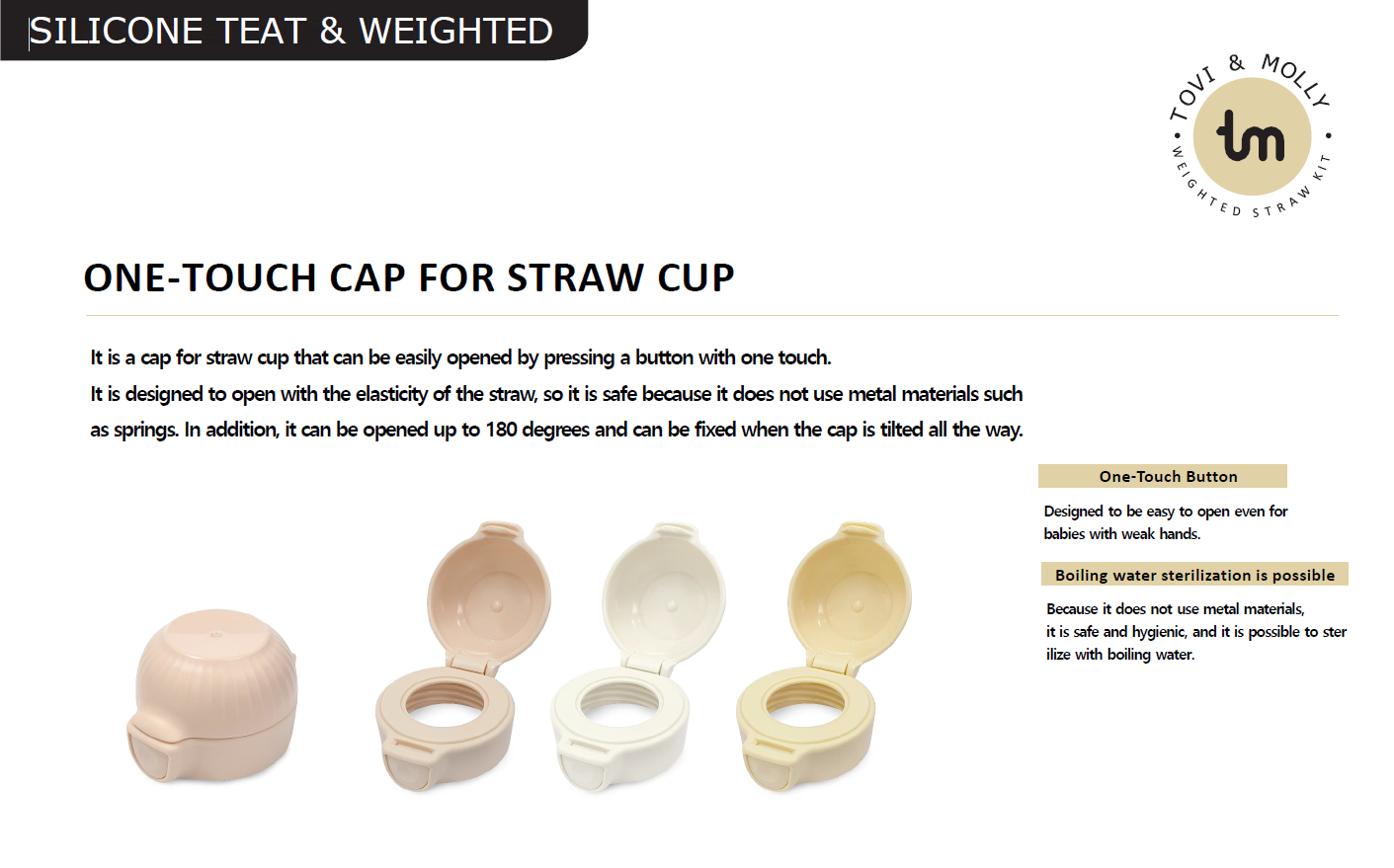 Remove the baby bottle cover and switch to a one-touch cap.
Your little tot can now bring this to school as a water bottle!
With the one-touch cap, your little one can now open the bottle on his/her own.
Our one-touch cap does not include any spring in the cap, but only makes use of the straw to push the cap open slowly, keeping it safe for your little ones.
Share
View full details